In my opinion twin beds are underrated, check out how cute and versatile they can  be….May you should totally consider a set of twin beds for the boys new room….April likes the "double" queen bed look. Hmmm
Guest room,  RSVP yes!
Modern, cool and totally in the budget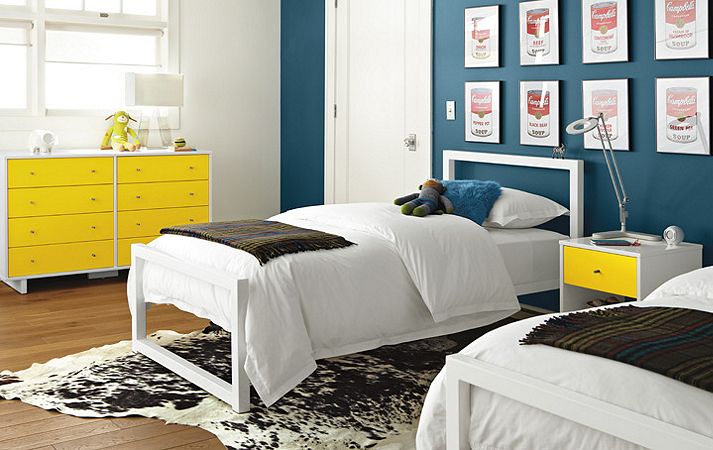 twin beds Room and Board
In my next life, so nobody can bother me in the middle of the night
Great way to optimize space!
WOW!
For the boys
For the girls